Who We Are
Appealing Products, Inc. and its marketing arm, ChemSee.com, is an ISO 9001:2008 certified high-technology research and development company located in Raleigh, North Carolina that develops, manufactures and markets safety products for a wide range of fields and applications.  We specialize in developing methods and technology that can be used by laymen to obtain results immediately on-site without needing expensive equipment or sophisticated laboratories.
These products include:
Detectors for trace amounts of impurities or adulterants in foods and other materials;
Detection Kits for Commercial/Military Explosives as well as Explosive Precursors; click here for more information.
Detection Kits for Toxic Materials in Foods; click here for more information.
Dosimeters for Toxic Gases and Electronic Monitoring Systems; click here for more information.
Visual and Electronic Detectors for Trace Chemical Analytes; click here for more information.
Spill Decontamination; click here for more information.
Detectors for Adulterants in Foods; click here for more information..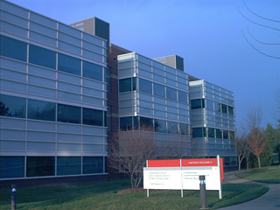 ChemSee's detectors are currently being used in many countries including United Kingdom, United States, Indonesia, Qatar, China, Japan, Israel, Germany and South Korea.  ChemSee's Detection Kits were developed and independently validated under contract with the U.S. Department of Defense through TSWG.  The detection kits are designed to allow minimally trained laymen in the field to instantly know if a suspect sample or area contains a toxic or potentially dangerous material.   The user is alerted by a straight forward and simple color change.
ChemSee specializes in the marketing and sale of innovative products to promote safety worldwide.  From our Food Poison Detection Kit to our dosimeters for the prevention of toxic gas exposure, we offer a wide range of safety products for individuals, companies and governments alike.
Appealing Products, Inc. (API) is a research and development company located on the Centennial Campus of North Carolina State University. API's focus is on the development of novel and relatively inexpensive products which simplify complex scientific procedures.
API has developed products in the areas of forensics, toxic gas and liquid detection, detection of trace explosives, detection of poisons in food and personal protection from toxic materials. For further information on our research projects, visit our Research Projects Page.
API is open for joint projects with other corporations and universities on specific projects. API will also be willing to examine joint projects with government agencies via SBIR or STTR.
API also offers consulting on a variety of subjects, ranging from the evaluation of new ventures, industrial hygiene, forensics, general questions in chemistry and chemicals utilization, materials utilization, and detection of chemicals. Small simple questions in chemistry or materials may be posed in the area below. Quotes relative to more complex questions can be obtained from API in specific areas of expertise or research. To request information about a specific field of study, please request a Quote for Consulting Services.