Overview
Introducing the Only Arsenic Detector that Detects Arsenic at the Levels Required by EPA and FDA Standards  The AJ-LOW-01 Trace Arsenic Detector is capable of detecting as low as 1 part per billion (ppb) of arsenic in Water.  The AJ-LOW-01 Arsenic Detector is also able to detect trace amounts of Arsenic in foods which may naturally contain Arsenic such as Rice, Fish, Grains, Soy, Apple/Orange Juice, Wine and Beer (using the AJ-LOW-WN).
Available Products
How It Works
The EPA's guidelines state that Arsenic concentrations in drinking water should not exceed 10 Parts Per Billion, ppb.  The AJ-LOW-01 Arsenic Detector is capable of detecting concentrations of Arsenic in water as low as 1 ppb.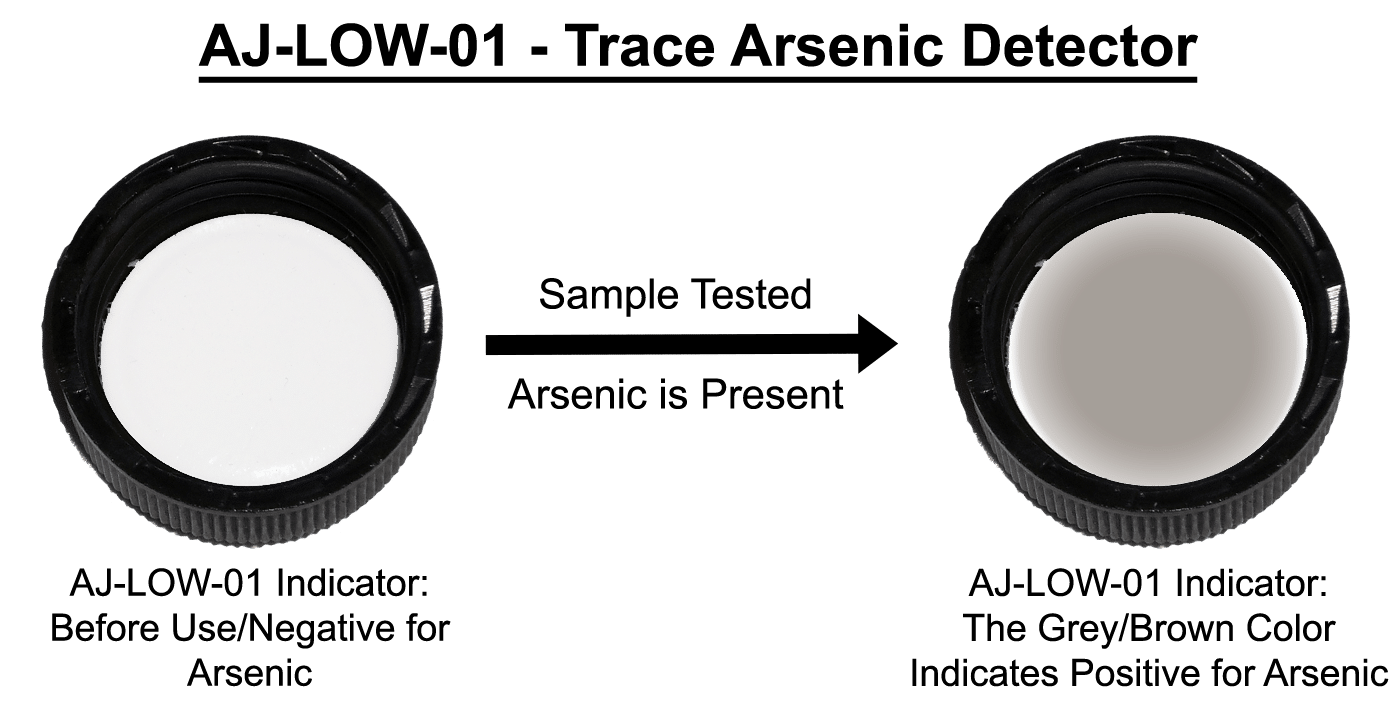 These detectors are now available for use at home to detect arsenic in drinking water, juices such as apple juice and orange juice, foods such as meats and cheeses, syrups or urine.  The detection limits for these new detectors are in the range of 1 – 100 ppb (parts per billion) arsenic.  This concentration range is consistent with the requirements of the EPA, CDC and the NIH.
Features
The Main Features of the AJ-LOW-01 Detectors Includes:
Tests can be done at home,
Tests give the results in a very short period of time,
Tests are done at high accuracy,
There are no other interferences with the tests, and,
Results are seen as a color change.
Kit Contents
AJ-LOW-01/WN Detection Vial(s)
Detection Powder / Reagent / Cap
Simple Filter
Pipette for easily transferring sample
1x Full Color Instructions