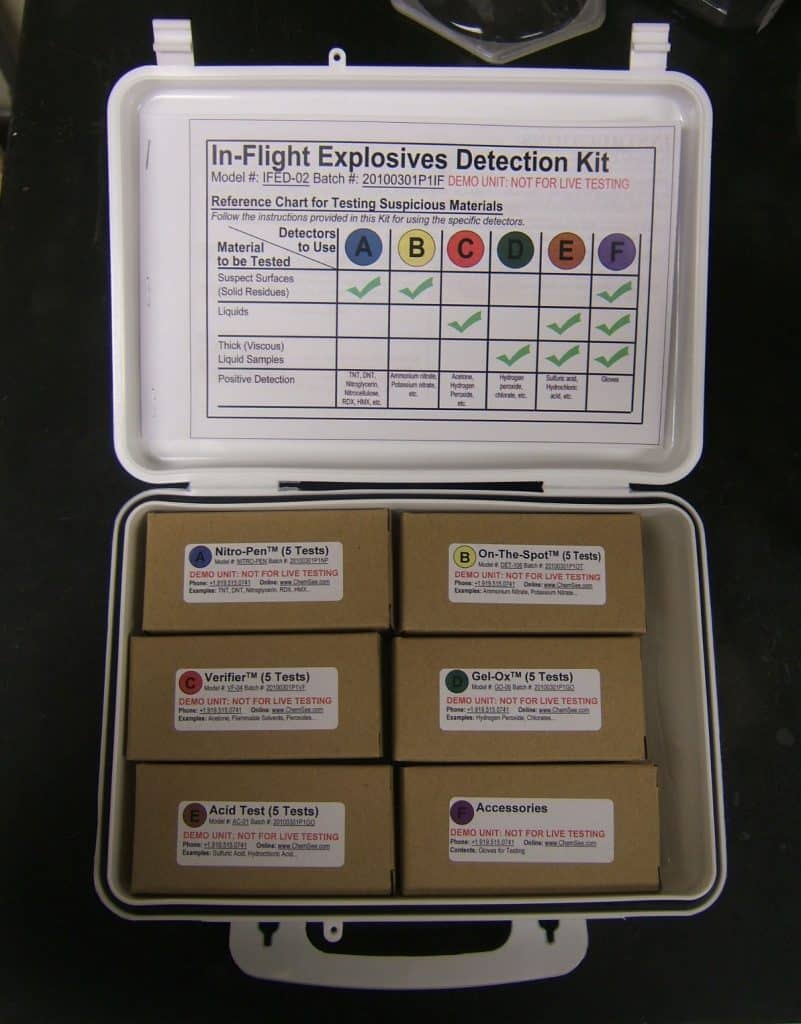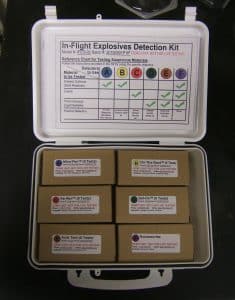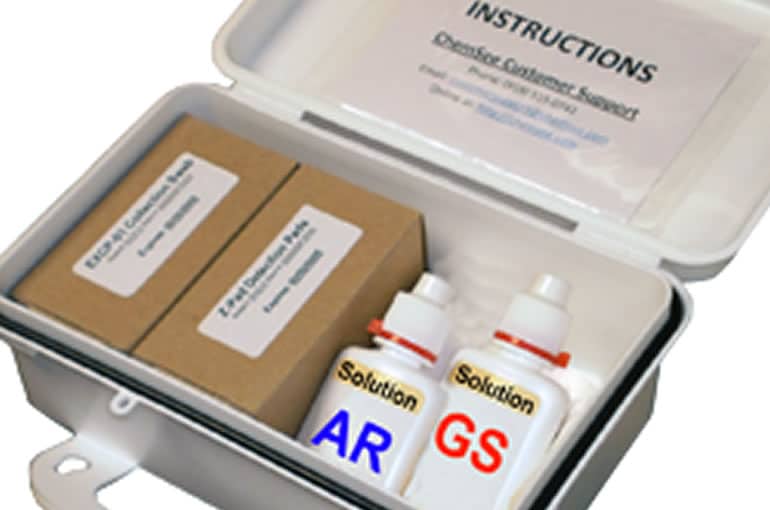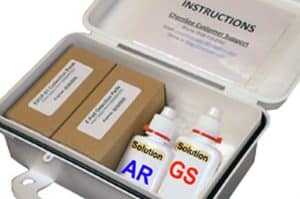 ChemSee's proven and validated Explosive Detection Kits offer a visual alternative to the false-positive prone electronic sniffers offered by other companies.  ChemSee's Explosive Detection Kits offer a direct-read, instant test that is proven and verified.
Features of Detectors & Detection Kits for Explosives
Small & Lightweight: Easy to deploy and transport in the field.
Simple to Use: Can be used by unskilled personnel in a field setting.
Low-Cost: Can deploy multiple Kits at lower cost per test than competitors.
Colorimetric Detection: Prevent false positives & negatives.
All of the Test Materials Included: No need for additional equipment.
Use Instructions Included:  Simple tests that even a laymen can perform.
Easy Transportation and Disposal: All materials in the kits can be transported and disposed of without restriction or certification.
Instructional Videos Available: Users can be trained online.
For Pricing and Additional Information,
Please Request a Quote!